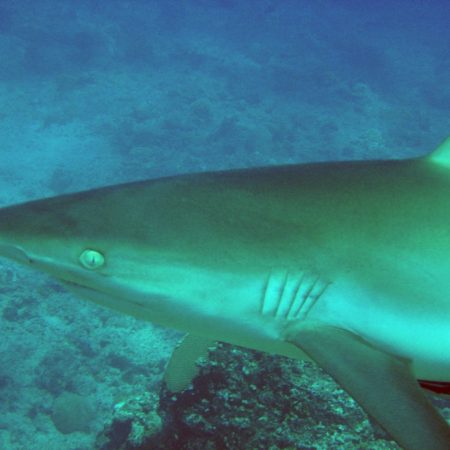 The Supermarket
Just 10 kilometres away from the resorts is possibly the world's most famous shark encounter. Grey reef sharks, White tip reef sharks and black tip reef sharks keep the adrenaline pumping! This is one of our most exciting dives – you can guess where the staff dive on their days off!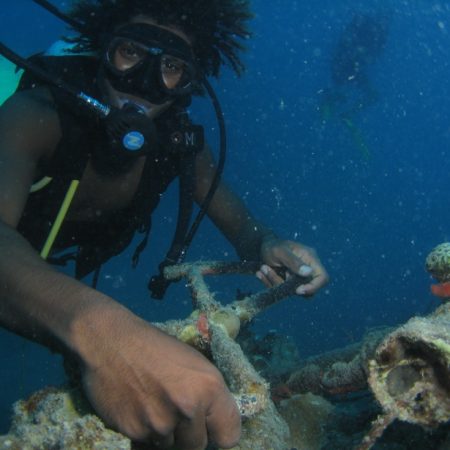 B26 Bomber
This American Bomber aeroplane crash landed only 1 1/2 kilometres from Beachcomber Island in 26 metres of water. Although the aeroplane is well broken up and strewn across the bottom of the ocean, most parts are still all there. We have connected them by a rope so they are easy to find. Entire wing sections, both engines, tail section, electronics, ammunition, the undercarriage, and in fact, the entire aircraft is on the seabed. Although there are no skeletons to be seen, we understand that all the crew were killed on impact.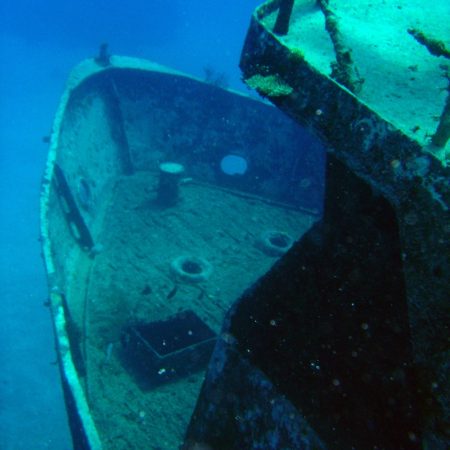 Salamanda Shipwreck
The Salamanda is a decommissioned, 40 metre cruise ship that we sank in 30 metres of water. Diving on a shipwreck is always an exciting dive. The vessel is now covered in soft corals and anemones. Shrimps and crabs in some of these anemones have produced a number of prize winning photographs.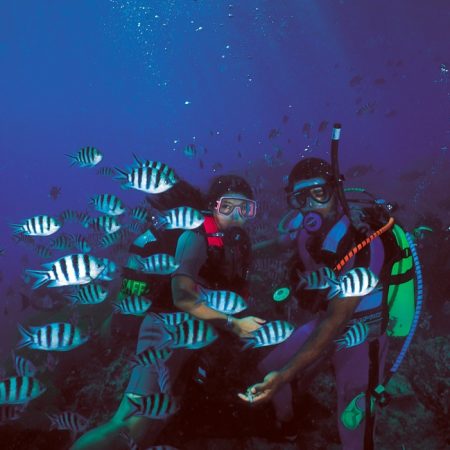 Jackies Reef
For 35 years the resort has been fish feeding here from coral viewing boats and this has bought about a fish population of great diversity and abundance. Both large and small reef fish, both solo and in huge schools, allow a rare opportunity to see all these fish at one shallow, easy and close dive site.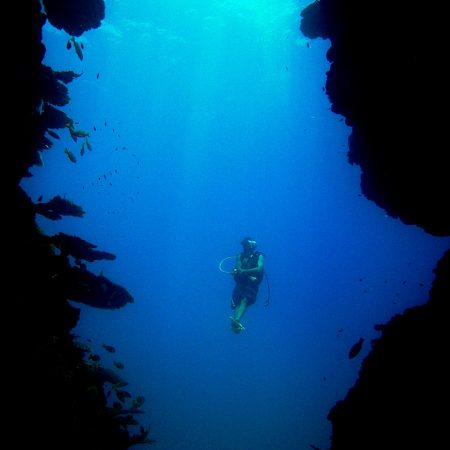 Vomo Island
We have two separate dive sites here; Ronnies Reef (named after a famous New Zealand diver) never fails to please even the most discerning of scuba divers. Dramatic canyons and gullies along with great fish life, unusual and spectacular coral formations will be found here. The other site, known as Vomo Caves, consists of caverns and swim-throughs with shafting light breaking through crevices in the reef above makes this dive a very memorable experience.
Tui's Reef
An easy dive in 18 metres of water or less on a series of pinnacles close to Beachcomber Island. Often used for night diving where divers frequently observe Crayfish, Clams, Moray Eels and a multitude of other tropical marine life.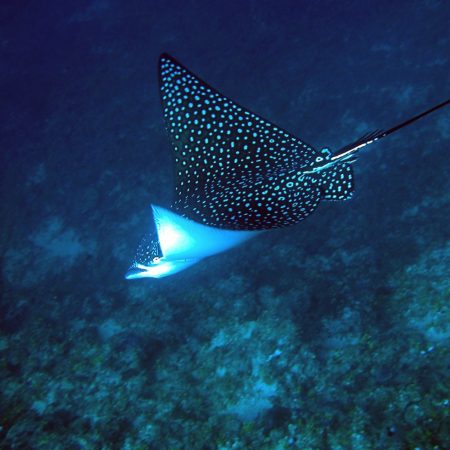 Bird Rock
A dramatic sheer wall plunging in excess of 40 metres. This site is known for its swim-throughs and caves, soft corals and plentiful fish action.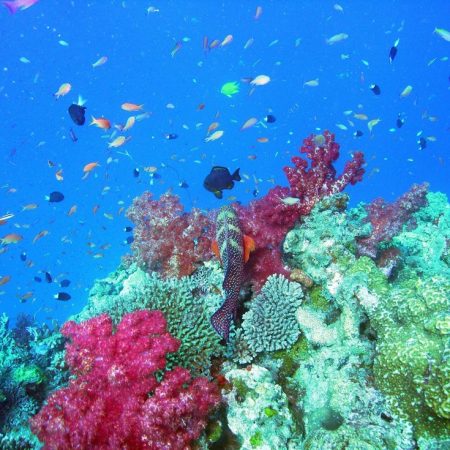 North Reef
Superb hard corals adorn these 7 bommies. Acropora, Staghoms, giant plates in a kaleidoscope of colour.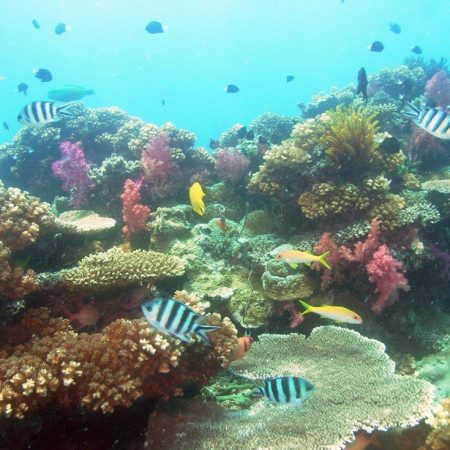 Coral Gardens
A shallow reef dive with a mind-boggling variety of different corals and reef. Located close to beautiful Namotu Island.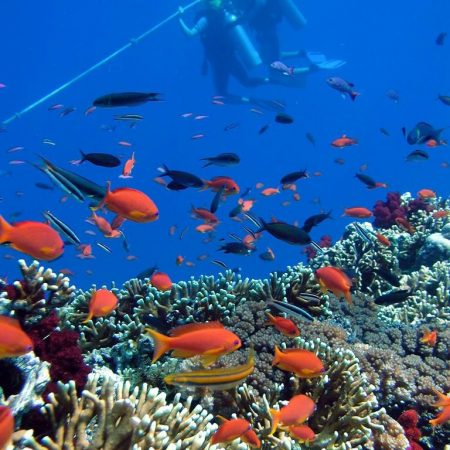 Plantation Pinnacles
This site is made up of three deep water pinnacles with swim- throughs, lots of large roaming fish, like Grey Reef Sharks, Barracuda, while the top is covered in a clown fish garden. Perhaps our most photographed site!